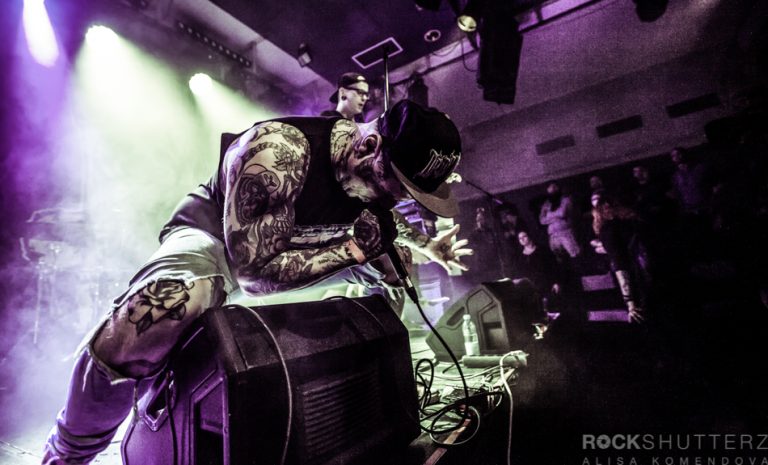 SaariHelvetti Easter Bash Day 2
For the first time ever, SaariHelvetti Easter Bash took over Yo-Talo, Tampere, during the Easter weekend in the form of seven bands from all around Finland, led by Machinae Supremacy from Sweden. The venue was fairly packed already for the first bands each evening and by the end of the nights, the house was full and rocking.
The second day of the Easter Bash added some color and electro features to the atmosphere at the venue, kicking off the evening with Skein and their take on alternative metal. Local in Tampere, with two studio albums to showcase, they attracted a decent amount of audience right from the start of the evening. Next in the line-up were One Morning Left, delivering the most energetic and playful show of the whole festival. Their punk attitude and metalcore style has been setting them apart from anyone else for over a decade. Barren Earth took over the stage with their original mix of death metal and folk, demonstrating why they deserved to be the "Newcomer of the year" at the Finnish Metal Award in 2011. The final icing on the metal Easter Bash cake was brought by Swedish Machinae Supremacy. Closing up on two decades of metal, alt rock, and 8-bit tunes, having toured all around the world, they wrapped up the Easter Bash festival with style.
Yo-Talo - Tampere
01.04.2018
SKEIN
ONE MORNING LEFT
BARREN EARTH
MACHINAE SUPREMACY